1 August 2023 | Facial Treatments
Discover the top 3 ingredients, treatments  and products that are personal to you, using revolutionary skincare and facial technology.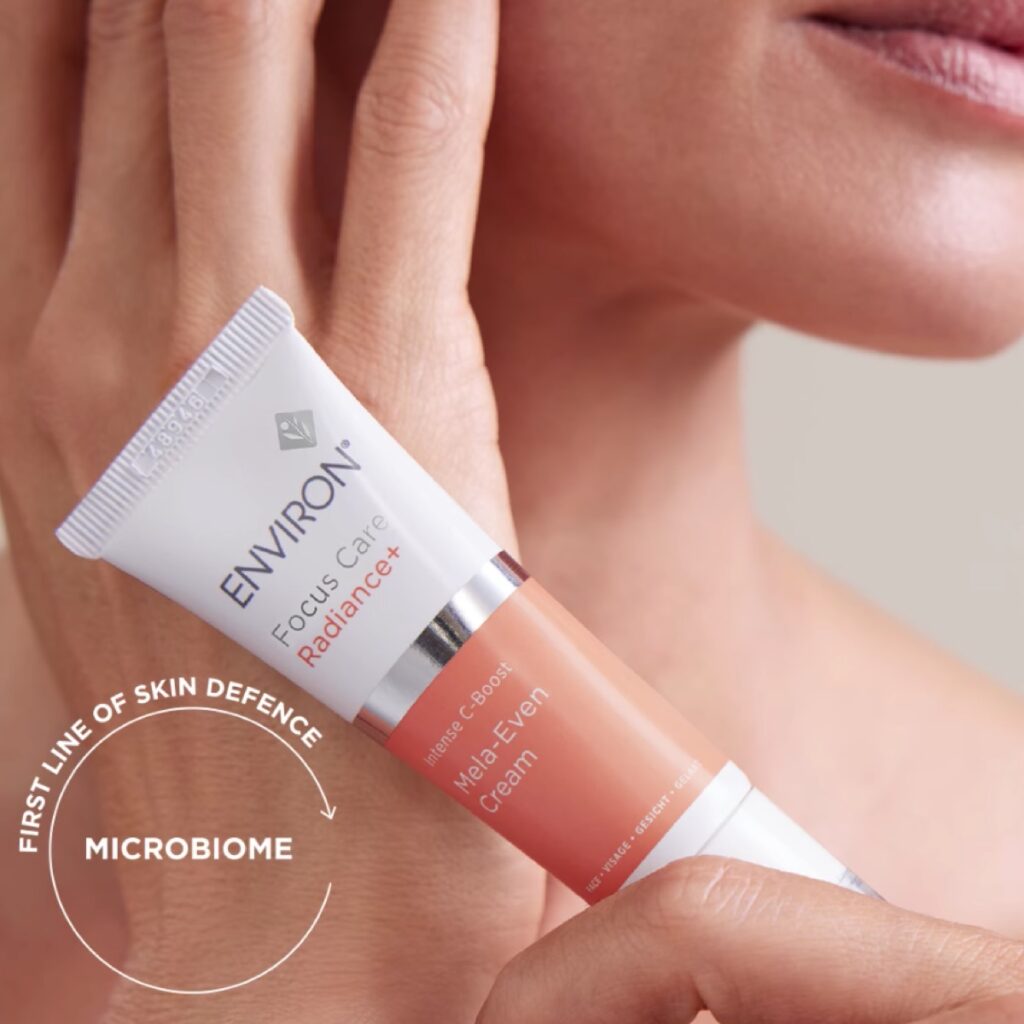 What do you think is the essential vitamin you should be treating your skin with, to replace those you
lose everyday?…
Would you like clear, glowing and youthful skin? Stick with me and I promise you will.
First of all let's talk a little about Environ.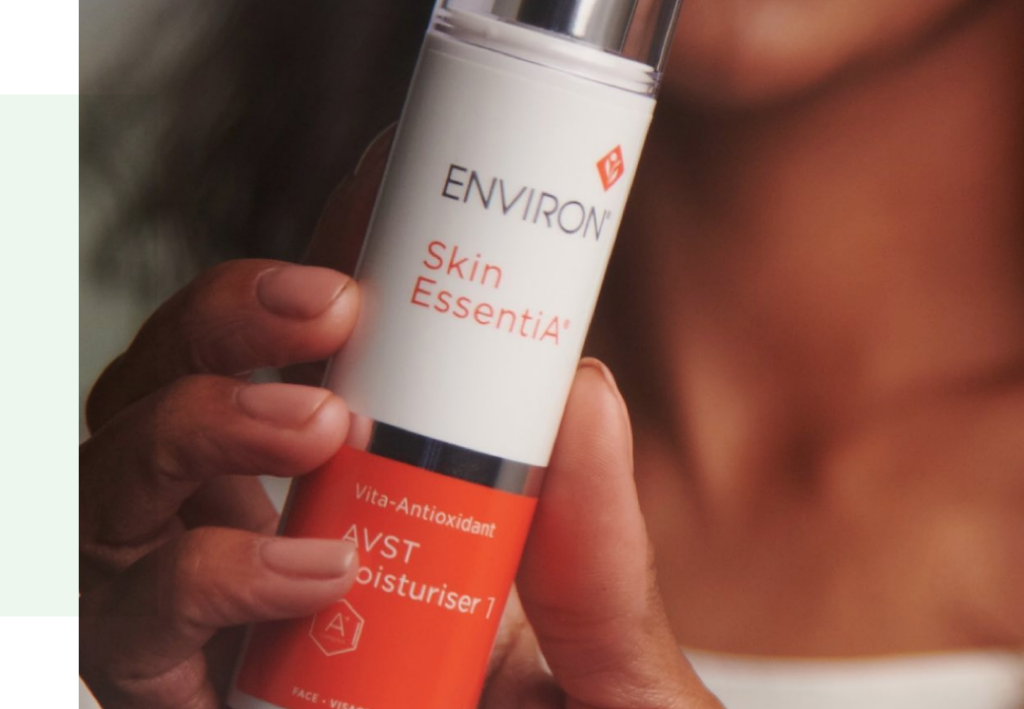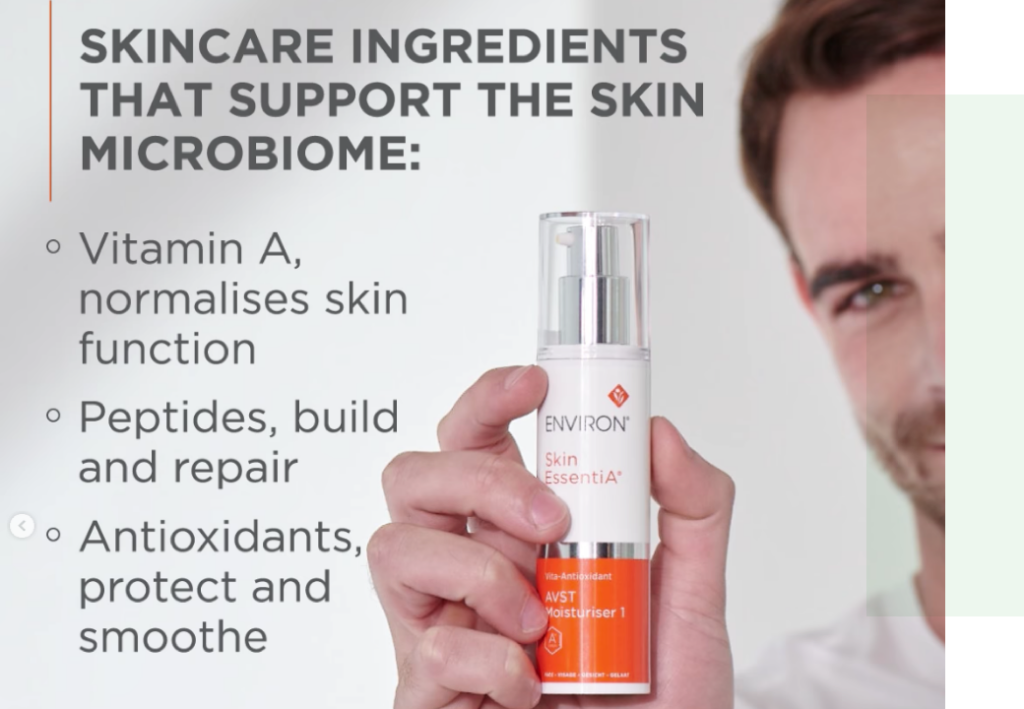 I am so in love with this brand and anyone that has been coming to see me for the last 10 years knows I am not impressed easily!!
Environ Skincare range is a high quality and multi tasking range of products that work alongside an extensive choice of facial and treatments. With the ethos of feed, fortify and finish which supports my personal ethos for many years "treat the skin from within out".
Environ offers quick and fast acting results which is all backed by science. So when I tell you how the their Youth Essential Eye Gel increases hydration, reduces wrinkles and contains Argireline "friendly Botox" When I say it's the best eye cream I have used in years, which it is! My words are backed with a science paper just in case you don't believe me.
Environ's skincare range is formulated with increasing levels of vitamin A working alongside effective doses of Vitamin C and antioxidants. By using Environs vitamin step up system at home you are able to use the highest permissible levels of Vitamin A. Environ suits all ages, skin types and photo types.
Dr Des Fernandes founder of Environ Skincare says "skin is a complex organ, but by understanding it's structure and function it becomes easier to create skin that is Reborn Beautiful".
Stress, junk food, pollution, sunlight and blue light cause photo ageing damage to our skin, as well as damage to the skin cells and a variety of molecules found in our skin including vitamins A, C & E.
Environs aim is to replenish these lost vitamins, protect the antioxidant and SPF, repair photo- damaged skin and prevent further damage.
High levels of vitamin A normalise unhealthy looking skin to healthy looking skin. Vitamin A degenerates daily in our skin. Just one day at the beach could see you losing up to 80% of Vitamin A. Eek all that damage and early onset wrinkles! Environ's Vitamin A's fat forms are comfortable on the skin and gentle so do not cause irritation like aggressive forms of Retinol. By introducing Vitamin A gradually using Environs unique step up system your body stabilises and gets used to using it.
1) Vitamin A yes as you've probably already guessed it is indeed the top vitamin! Let's find out why…
• Plumps and provides volume
• Repairs and rejuvenates skin cells
• Stimulates cell turnover with natural exfoliation
• Provides better skin protection.
• Reduces pigmentation
• Protects skin immunity
• Rebalances oil secretions
• Stimulates collagen and compacts the skins elastin.
• Locks in moisture in the skin.
• Brings nutrients to the skin and removes toxins.
2) Vitamin C Benefits:-Colour, Clarity and Collagen
• Fights free radicals that age our skin
• Photo-protective-natural SPF
• Stimulates and strengthens collagen
• Reduces pigmentation
• Strengthens capillary walls so therefore excellent for rosacea, broken capillaries and redness.
• Anti-inflammatory
• Increases hydration
• Brightens the skin thus providing a radiance and glow
• Accelerates Healing
• Enhances the effects of Vitamin A and E.
3) Vitamin E benefits:- we need vitamin E in our skin to help us protect the cells from the damaging
effects of free radicals, particularly those induced by UVA rays.
• Is an antioxidant
• Natural SPF
• Very healing
Other active ingredients available from Environ are additional antioxidants, peptides, sunscreens, moisturising agents, AHA's & BHA's (chemical exfoliates) Environ uses other researched ingredients using the power of Science to create products that make a real difference to people's skin and lives. Environ's aims are ultimately to make skin healthy and beautiful for LIFE!
Just some of the Facial Treatments available at Trilogy By Anne are the Environ Cool Peels and the Electro Sonic Essential Treatments.
Electro-Sonic Treatment is Environs pioneering dual electro-sonic technology which uses a low frequency Sonophoresis together with pulsed iontophoresis. This combination with the addition of Environs skincare products helps deliver more of where the skin needs it the most making a real lasting difference to
your skin.
Cool Peel Technology ranges from a micro level to noticeable peeling. Both non invasive. All about gentle exfoliation and working to protect your top layer of skin and not strip it away like a lot of peel treatments.
It's important to remember that you need that ultra fine layer of dead skin cells because it's our only protection against the environment. If dead skin cells are removed to early your skins natural barrier will not provide an adequate barrier and water will be easily lost and this can result in environmental toxins easily moving into the skin. This then starts causing blemishes, redness; reactions to products and foods that you have never had a problem with before.
I see and talk to so many clients that think they have suddenly got allergies to products or there skin is blemished and spotty and they have convinced themselves they have sensitive skin. When in actual fact they have just used to many exfoliating based type products or mix and matched so many different brands and products within their skincare regime that the products have all counteracted each others benefits out. View "Peel your winter worries away"
OH and something else…. 
So I am here to change all that. I can guide you every step of the way, week in and week out. Your monitored skin journey with me will stop the expensive products and treatments you don't need and provide bespoke advice for your skin so in turn you will know what exactly the treatments and products I am recommending, why I am giving it to to you and how it works.
No product works over night. Results take time. Your skincare journey is not a 60 minute makeover but it's a grand design!
So please feel free to message me and we can discuss a skincare and treatment plan together.